Welcome to Saint George Parish Community!





"I rejoiced when I heard them say let us go to the house of the Lord."
Psalm 122
Welcome to our Parish Website!
We are happy you have joined us.
Saint George Parish is a welcoming Catholic community called by God to live out the message of Christ in love and service to all people.
If you are new to the area, just visiting, or looking to learn more about the Catholic faith, we invite you to join us for Mass and one of our many community events. Come and learn more.

Or contact us by phone or Email.
Reverend Leo P. Oswald
Pastor
If you would like to register online, please click on the Newcomers tab for the Registration Form and fill in the information. Once submittted, you will be contacted by a member of our staff to confirm the information and to let you know that it has been processed. You will also receive a Welcome Packet in the mail. We are happy to welcome new members and look foward to having you join our Parish Community.



For your convenience, here is a quick link to this week's Parish Bulletin: November 25, 2018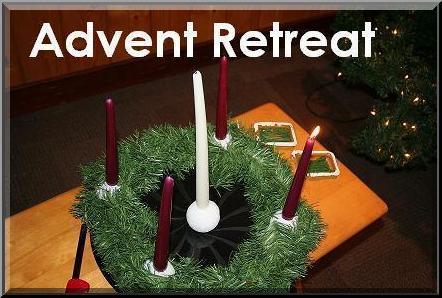 Join us on Saturday, December 1, for an Advent Family Retreat Day. We will begin at 11:00 AM in the Parish Hall with a presentation by Father Steve DeLacy, followed by an opportunity for families to create their very own Advent wreath. This is a free event. All supplies and refreshments are provided by the parish. An opportunity for the Sacrament of Penance will be offered at 3:30 PM to 4:15 PM, with Mass to follow at 4:30 PM. Put aside your Christmas shopping for one day and consider joining us for this spiritually rewarding retreat.
-------------------------------------------------------------------------------------------------------------------------
Youth Group Events
Please check out our Parish Bulletin and our monthly Newsletter for updates on current activities and events. Click here for details:
/media/1/November%202018(1).pdf.
Parish Religious Educaton Program

If your child has not had any religious instruction and needs to receive First Penance, First Holy Communion or Confirmation, please call the Rectory Office at 610-237-1633 for details. Our PREP is for children in grades 1-8 and begins in September and runs thru the first week in May. Classes are held on Monday afternoons from 4:45 PM to 6:00 PM and 6:45 PM to 8:00 PM.

Sacraments will be celebrated this 2018-2019 school year as follows: Confirmation will be celebrated in 2019 on Saturday, June 8, at 4:30 PM.

First Penance will be celebrated in 2019 on Saturday, February 9, at 1:00 PM in the church. First Holy Communion will be celebrated on Saturday, May 4, at 4:30 PM in the church.

Children need religious education in their lives to help them know God and to remain grounded in their faith, which will sustain them through their lifetime. Please consider joining us.

The RCIA (Rite of Christian Initiation of Adults) program is for older students and adults. These sessions are held on Thursday evenings at 6:30 PM. If you are an adult and did not complete your sacraments, if you were never baptized Catholic, or if you would like to learn more about the Catholic faith, please contact Sister Lorraine Muglie, SSJ, Adult Faith Coordinator, for details.
Rosary Group
Our Rosary Group meets every Thursday in the Chapel at 7:00 PM to pray the Rosary and the Divine Mercy Chaput. Please join us and pray for your special intentions.
Hail Mary, full of grace, the Lord is with thee. Blessed are you among women, and blessed is the fruit of your womb, Jesus. Holy Mary, mother of God, pray for us sinners now and at the hour of death. Amen.
Adoration of the Blessed Sacrament
Every Friday, beginning at 2:00 PM until 4:00 PM, the Eucharist is exposed in our Chapel for Eucharistic Adoration, inviting you to come and spend time with Jesus in quiet prayer. Please take some time to stop by to pray for your intentions and those of your loved ones. This year, we pray most especailly for peace. Prior to Mass, we offer up the following prayer:
For Peace
Mary, Queen of Peace, save us all, who have so much trust in you, from wars, hatred, and oppression. Make us all learn to live in peace and educate ourseles for peace, do what is demanded by justice and respect the rights of every person, so that peace may be firmly established. Amen.
Pope Saint John Paul II

Presentation Mass
Adults and students receiving sacraments this school year (First Penance, First Holy Communion and Confirmation) are invited to the Presentation Mass on Sunday, December 2, at 10:00 AM. Candidates for sacraments will be presented to the parish community and blessed for their continued journey. Parents are asked to contact the Rectory Office at 610-237-1633 if your child is unable to attend.

If you would like to help a family in need this Christmas, or if you know someone who needs assistance, please contact the Rectory Office for details at 610-237-1633. Help can be provided simply by offering a monetary donation or gift card to stores like Walmart or Kmart, or you can also reach out by purchasing gifts for the children. All calls are confidential.
Cookie Fill
Join us on Thursday
, December 6, at 6:00 PM in the Parish Hall for our annual cookie fill as we decorate and fill tins with the cookies we made for our homebound parishioners.
A special treat will be available for our workers, too!
Live Nativity
Friday, December 14, 2018 from 7:00 PM to 8:00 PM
Calling all angels, shepherds, Mary and Joseph, we need you for our Live Nativity on Friday, December 14th. Come and see what the first Christmas was all about. Live animals will be present. Please join us for this annual event and contact Mrs. Guidetti at 610-237-1633 if you would like to participate. Practice will be held on December 11 at 3:30 PM. Follow the star to the manger between the church and the Rectory buildings. There you will find a baby in a manger, named Jesus, who was born on Christmas Day! Come, let us adore Him!

Our Mass Schedule
Saturday: 4:30 PM
Sunday: 8:00 AM and 10:00 AM
Weekdays: Mon-Wed-Fri 4:00 PM, Tues-Thurs-Sat. 8:00 AM
Holidays: 9:00 AM
Holy Days: As Announced
Confession: 3:30-4:15 PM Every Saturday at St. George Church and Mondays during Lent and Advent following the 4:00 PM Mass. Also by appointment.
Our Rectory Hours
Monday thru Thursday: 9:00 AM to 5:00 PM
Friday: 9:00 AM to 4:00 PM
Summer Hours: 9:00 AM to 4:00 PM
Monday thru Friday
Saturday: 9:00 AM-3:00 PM
Sunday: 9:00 AM-12:00 PM
If you would like information about our Bereavement Group, please contact the Rectory Office at 610-237-1633. One on one sessions can also be made available if requested. Please don't hesitate to call with your questions or suggestions. Don't grieve alone. Discussion is helpful. We are here to help you through your time of loss.

Empty casserole pans and suggested casserole recipes are placed at the main (front) doors of the church on the first weekend of every month. Filled, frozen casseroles are then returned on Casserole Weekend, which falls on the first weekend of each month unless otherwise announced. Casseroles can be returned directly to the Rectory Office on Saturday between the hours of 9:00 AM and 3:00 PM, and on Sunday between 8:30 AM and 12:30 PM. Casseroles can also be dropped off Monday thru Friday between the hours of 9:00 AM and 5:00 PM. All Casseroles are picked up by and delivered to St. John's Hospice in Philadelphia where meals are provided for the homeless.
They are also in need of toiletries for homeless men who come to them for showers and respite. If you would like to donate toiletries such as soap, deodorant, shampoo and conditioner, shaving cream, and men's sock, please put your travel size donations in a box or a bag marked "St. John's Hospice" and drop them off to the Rectory Office. Please join us in our efforts to end hunger. God bless you for reaching out to those in need.


Legion of Mary
The Legion of Mary gathers every Monday evening in St. George Rectory. Please consider joining them and learn about the good works they do for our parish and our community. Meetings begin at 6:30 PM with the Most Holy Rosary. All are welcome. For more details about the Legion of Mary, visit www.legionofmary.ie.


Adult Choir
Did you know that singing is another form of prayer? We need voices to join our Adult Choir. If you would like to learn more, practice is held every Tuesday evening from 7:00 PM to 8:30 PM in the church. Please feel free to join us or contact Mrs. Kathy Lerro at the Rectory Office for details. We especailly need male voices. Don't be shy!!! Come on out and join the fun.

Pinochle League
Men who are interested in joining the Pinochle League, are asked to please contact the Rectory Office for details or join us on First Friday in the Parish Hall at 7:00 PM. Games are played on the First Friday of each month. If you would like to attend Mass on first Friday, Mass is celebrated at 4:00 PM.


Weekly Bingo
Weekly Bingo games are held every Wednesday beginning at 5:00 PM and every Sunday beginning at 2:30 PM in our air-condtioned Parish Hall. Please see the Bingo section of our website for more details.

Bible Study
If you would like information about our Bible study program, please contact Sister Lorraine Mulie, SSJ, Director of Adult Faith Formation, at 610-237-1633, ext. 103 for details.